Asus ROG Swift PG27VQ Curved Gaming Monitor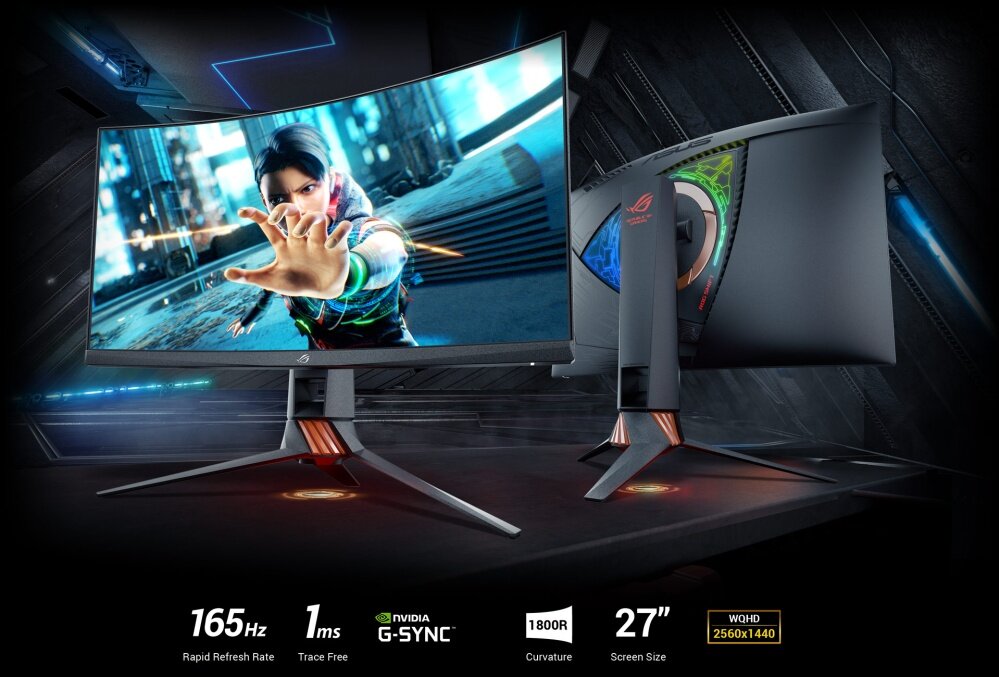 WORLD'S MOST RESPONSIVE CURVED GAMING MONITOR
ROG Swift PG27VQ is a 27-inch curved gaming monitor with WQHD (2560 x 1440) resolution. The 1800R panel curvature ensures that every point on the display is equidistant to your eyes, providing a comfortable viewing experience that's perfect for productivity or marathon gaming sessions!

Light Signature lets you create and customize light effects that are projected from ROG Swift PG27VQ onto your desktop surface. It includes two ROG logo covers and three blank covers that you can use to create customized light projections that show your unique gaming style.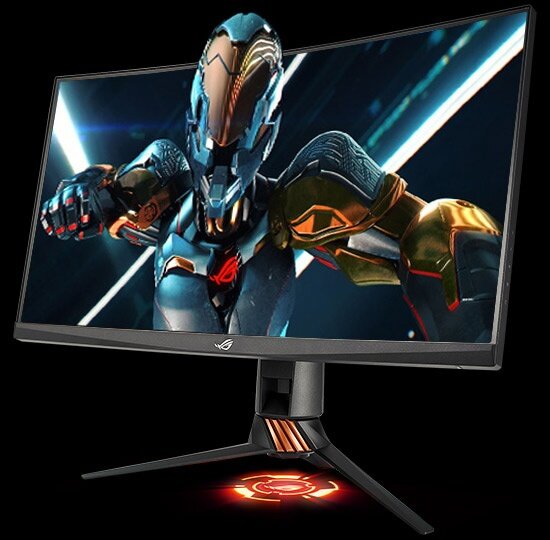 NVIDIA 3D VISION-READY
ROG Swift PG27VQ is compatible with the NVIDIA 3D Vision 2 kit to open up a whole world of 3D gaming. All you need is an NVIDIA GeForce graphics card and 3D glasses for a more immersive gaming and movie-watching experience. And with the latest NVIDIA 3D LightBoost technology, you'll enjoy brighter 3D visuals, without an increase in energy consumption.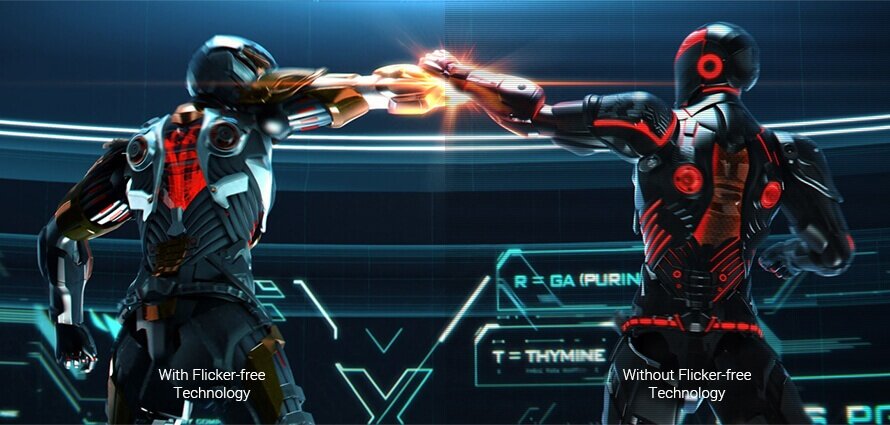 FLICKER-FREE TECHNOLOGY
ROG Swift PG27VQ reduces on-screen flicker to minimize eye strain during marathon gaming sessions, giving you a more comfortable gaming experience.