PS4 FIFA 19 (R3/ENG)
Product Highlights
GAME OVERVIEW
Powered by Frostbite™*, EA SPORTS™ FIFA 19 delivers a champion's caliber-experience on and off the pitch. Led by the prestigious UEFA Champions League, FIFA 19 offers enhanced gameplay tools that allow you to control the pitch in every moment with unrivaled ways to play.
KEY FEATURES
UEFA CHAMPIONS LEAGUE COMING TO FIFA 19
There's no higher level in club football than the UEFA Champions League. Dreams are achieved and legends are made in this historic tournament that showcases the best clubs in the world. FIFA 19 for the PlayStation 4, Xbox One, PC and Nintendo Switch is infused with the UEFA Champions League, thanks to official match presentation, a variety of tournament experiences that includes the Europa League and Super Cup, and an all-new commentary team in Derek Rae and Lee Dixon.
BRAND NEW MODES
Experience the all-new standalone UEFA Champions League mode to play the famous tournament from the group stage to the final at the The Wanda Metropolitano Stadium in Madrid. Discover deep integration of the massive club competition in both Kick Off and Career Mode.* *Build your dream squad with live UEFA Champions League and Europa League content updates in FIFA 19 Ultimate Team. No matter where or how you play FIFA 19, you can experience the greatest club football competition in the world.
ALEX HUNTER IN THE JOURNEY: CHAMPIONS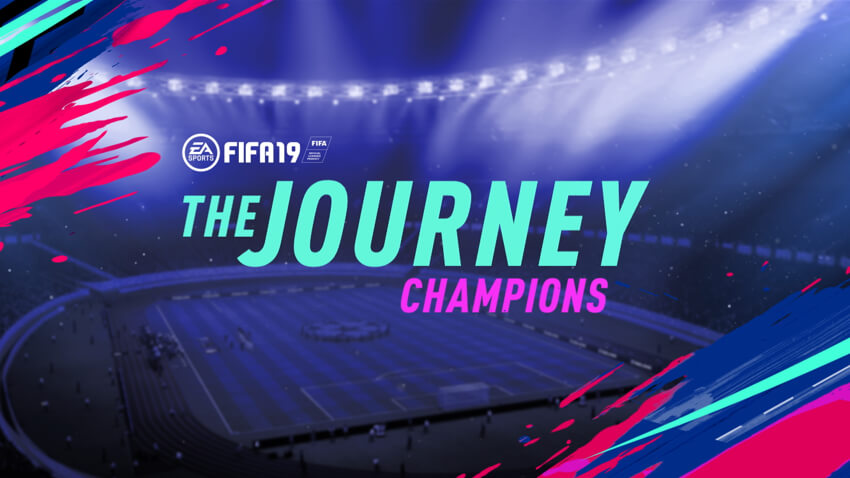 The dramatic finale of Alex Hunter's journey concludes in FIFA 19. Experience the story of the iconic football star on and off the pitch as he chases glory on the UEFA Champions League stage.
Package Includes
Product Condition